Barcelona's coach Xavi Hernández was not pleased with his team's performance against Real Mallorca. Without the injured Frenkie de Jong, Barça dropped two points on Tuesday. Substitute Fermín López came to the Catalans' rescue.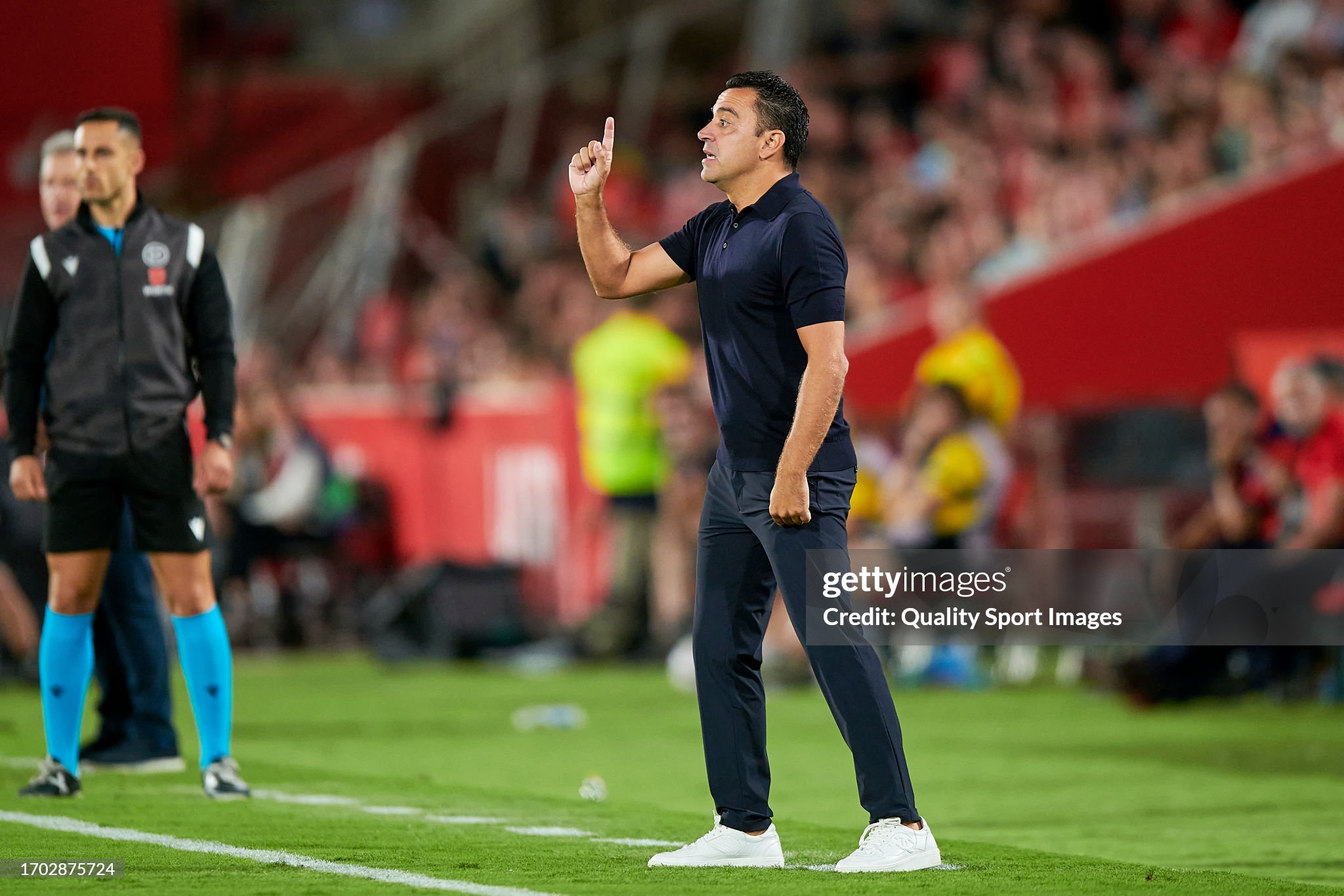 Embed from Getty Images
The absence of De Jong was felt by Barça, who fell behind twice in Palma de Mallorca. Raphinha and the twenty-year-old López, with his first goal for Barcelona, prevented a loss. Due to the Catalans' draw, Girona and Real Madrid now have a chance to take the top spot in La Liga.
Barcelona's coach Xavi was not pleased with his team's performance. 'We made mistakes leading to the two goals against us that should never happen and that we cannot allow,' the coach told Mundo Deportivo. Leading up to the 1-0, goalkeeper Marc-André ter Stegen clumsily handed over the ball, and for Mallorca's second goal, Ronald Araújo and Ter Stegen were outdone by striker Abdón Prats after a headed pass from goalkeeper Predrag Rajkovic.
'We gave our opponents too much space. Especially leading up to the goals. We need to be much more alert and look around more. I'm not worried about the offensive aspect, as we've again created ample opportunities. Our priority is the defensive aspect,' explained Xavi, who thought that the sixteen-year-old Lamine Yamal made a strong appearance off the bench.
New spirit
'Lamine is still so young, so we also need to be careful with him. But he is truly a huge talent, someone who can mean a lot to us in the future. I can imagine people from outside think he should get more minutes, but rest assured he will get more opportunities,' said Barcelona's coach.

Xavi also had praise for another substitute: Fermín López. 'He did well. Fermín is a very dynamic player and has already shown his value to us.' The young goalscorer scored his first goal in a Barcelona jersey. 'Of course, I'm extremely happy with that, but now we've dropped points due to mistakes that could have been avoided. The coach asked Lamine and me to show personality and not do anything crazy. Especially to play it safe,' concludes the midfielder.

Updated: 10:55, 27 Sep 2023