The player of the month for August in the Premier League: James Maddison. The man who transferred this summer from relegated Leicester City to Tottenham Hotspur has been rewarded for an outstanding debut month with this distinction. The manager's award was handed out without hesitation: manager Ange Postecoglou received the prize.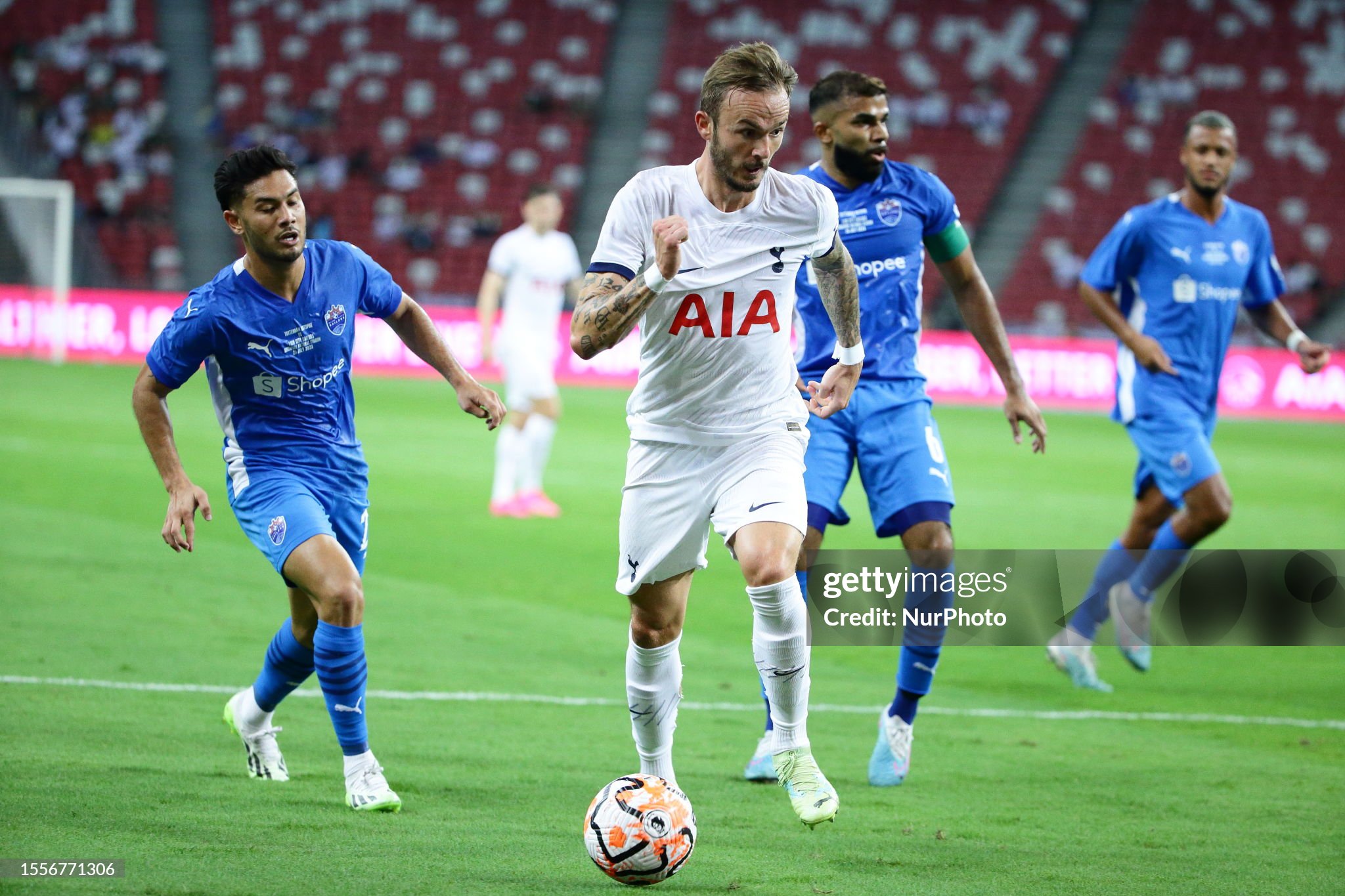 Embed from Getty Images
Madders, who contributed significantly to the great start of Ange Postecoglou's team with a goal and two assists, was chosen by the public and beat the other nominees, namely Taiwo Awoniyi, Jarrod Bowen, Bryan Mbeumo, Kaoro Mitoma, and Rodri. Naturally, the midfielder is delighted with the award.
'I have been nominated for the award a few times, so it's nice to actually win it for once. It's never easy as a new player at a Premier League club, so I would have immediately signed up for this. It's great to be among the list of winners; there are really big names and elite footballers from the past in it. This will get a special place on the mantelpiece,' Maddison promises in a conversation with the Premier League's channels.

When asked about his favorite moment in August, it wasn't a goal or an assist, but a different choice: 'Walking onto the field for the first time in this stadium against Manchester United. That gave me goosebumps,' says the England international, who subsequently also won the match against Erik ten Hag's team. On Saturday, he's back in action when Sheffield United comes to North London.

Postecoglou also won an award. The Australian - the first ever as the main person in charge in the Premier League - also made his debut in North London and has done quite well so far. His Dutch signing, Micky van de Ven, is also impressed.

Updated: 02:28, 15 Sep 2023