Luis Rubiales appeared in a Spanish court today. The resigned president of the Spanish Football Federation had the opportunity to defend himself and denied all allegations against him. While the trial is ongoing, he is not allowed to be in the vicinity of Jennifer Hermoso.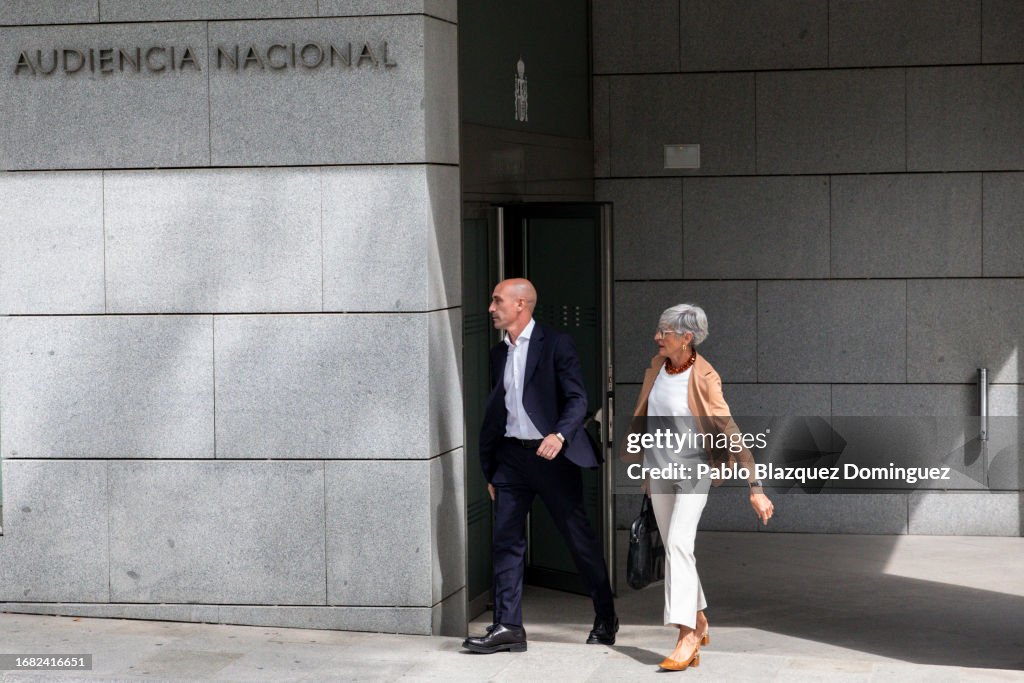 Embed from Getty Images
That's the first outcome in this case: Rubiales is not allowed to come within a radius of 500 meters of the player he kissed on the mouth after the World Cup final, Jennifer Hermoso. He is also prohibited from contacting Hermoso.
The fact that the president announced his departure is not a reason for the Spanish players to immediately suspend their strike, as reported by Marca.

For them, the departure of Rubiales and head coach Jorge Vilda is not sufficient. The players are believed to think that the promised changes by the Spanish Football Federation cannot be realized as long as Rubiales' confidants remain in their old positions. It makes the first squad selection for the new coach, Montse Tomé, a challenging task.

She is Vilda's successor and will play an international match against Sweden in just seven days, followed by a visit from Switzerland to Spain four days later, both in the context of the Nations League. So, Tomé will have to announce which players she will use in those matches in the short term.

Updated: 03:08, 15 Sep 2023