The joy in Serbia is immense after reaching their first European Championship in 24 years. However, it wasn't easy on Sunday afternoon in the final qualification match against Bulgaria (2-2). Dusan Tadic offered his apologies afterwards for the tense final phase.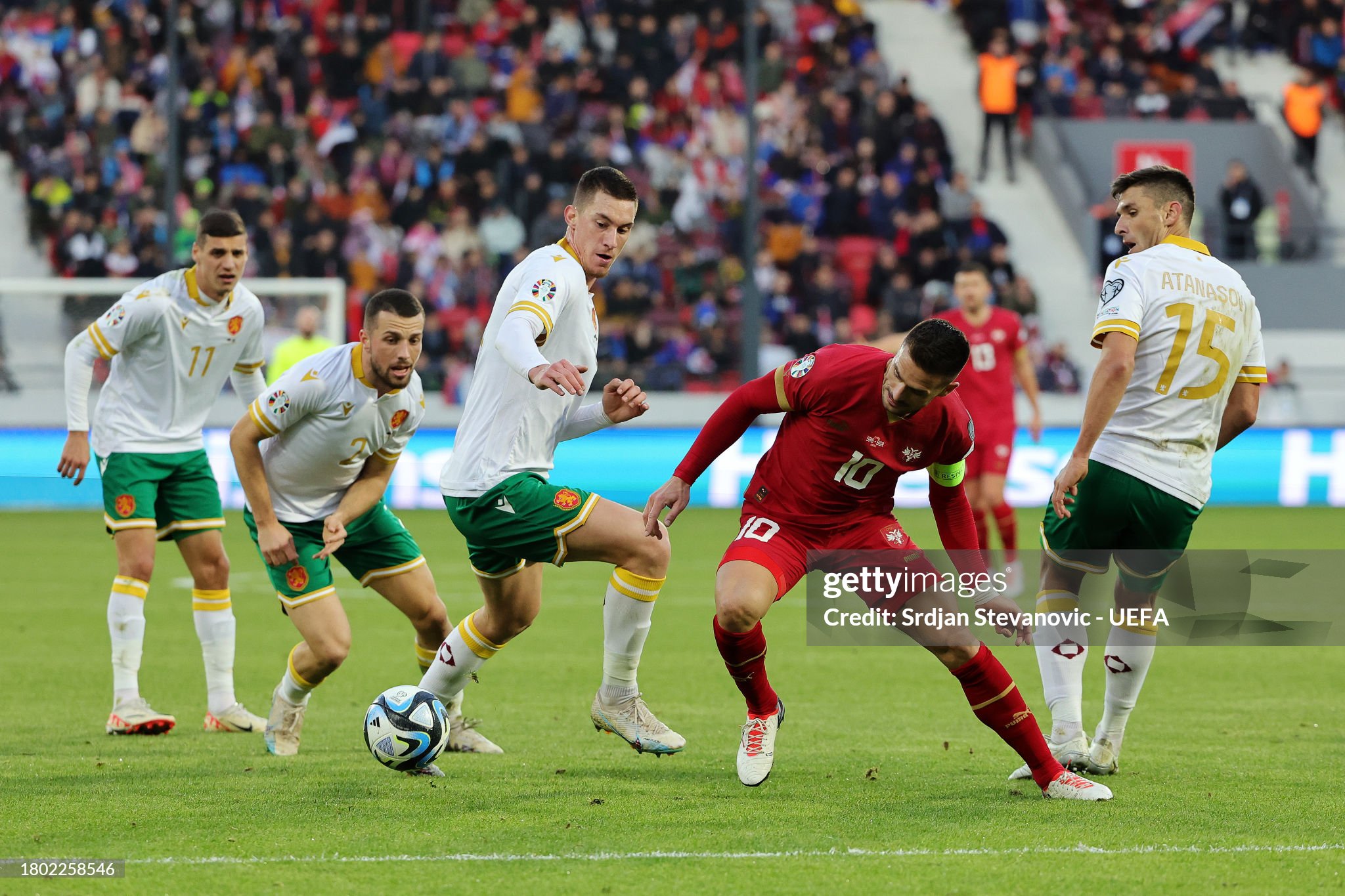 Embed from Getty Images
Serbia needed a win or a draw to qualify behind group winner Hungary as the second team from Group G for the European Championship. After an early opening goal by Milos Veljkovic, the ticket seemed secure, but in the second half, the fans in Leskovac suddenly became anxious when Bulgaria took the lead.
Ultimately, that worry proved unnecessary. In the final phase, defender Srdjan Babic, from a corner by Tadic, prevented a defeat. Moreover, Montenegro lost after taking a lead against Hungary in Budapest (3-1), so Serbia's qualification for the European Championship was never really in danger. However, it was a nerve-wracking experience.
Tadic was also aware of this. 'I am happy that after 24 years we are back at the European Championship. It's our fault that we caused unnecessary stress to the fans. These are difficult games to play, especially the second half. We started timidly and made a mistake. They scored, and then tension crept into our play, but that's normal,' said the Serbian captain.
Tadic is relieved that everything turned out well in the end. 'This is a great success. It's our fault we didn't win, but we can be proud of what we achieved. We reached our goal, and that's the most important thing. It's a pity it didn't happen earlier, but it's never too late,' said the former Ajax player to Serbian media.
Stojkovic
Coincidentally, coach Dragan Stojkovic was the captain in 2000 when Serbia, then under the flag of Yugoslavia, last participated in the European Championship. The former number 10 laughed at this coincidence and joked in an interview with TV Arena that his country needs him to go to a European Championship. 'It seems so.'

Serbia was present at the World Cups of 2006, 2010, 2018, and 2022, and now, after 24 years, they will be at the European Championship again. 'This is a big day for Serbian football,' knows Stojkovic. 'The country has been waiting for this for a long time. The players fought until the end and kept believing. It wasn't easy; they showed great mentality.'

Updated: 11:33, 20 Nov 2023