After a defeat of Germany, everything is magnified. This includes the fact that Kenan Yildiz, one of the goal scorers for Turkey on Saturday, could also have played the German team.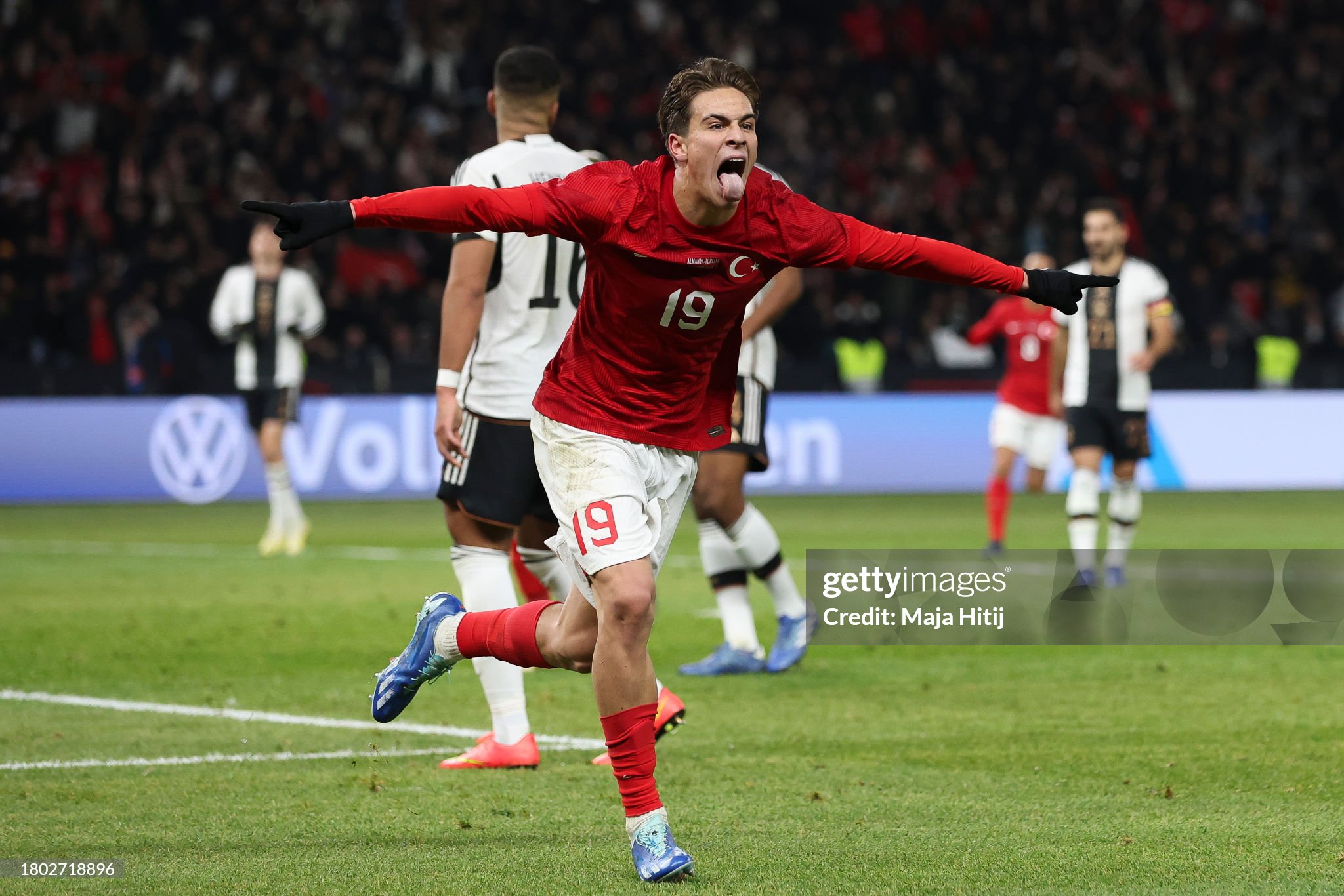 Embed from Getty Images
Yildiz, born in Regensburg, put Turkey ahead on Saturday evening during the friendly match in Berlin (2-3) by shooting from a difficult angle into the roof of the net. For the eighteen-year-old Juventus forward, who made his debut as a substitute against Croatia a month earlier, it was his first international goal. The fact that Germany, partly due to that goal, suffered another defeat, is now leading to much attention for Yildiz in the German media.
The attacker, who was trained at Bayern Munich, could have also played for Germany. Although Yildiz previously played for Turkey Under-17 and Young Turkey and his choice for the Turkish A-team is therefore logical in that sense, it does not diminish the critical view of the role of the German Football Association (DFB). They decided not to respond to a request from Yildiz's agent to talk about his international career.
In a conversation with Bild, the son of a German mother and a Turkish father confirmed that he was never approached by the German Football Association. 'I have been playing for Turkey since the Under-17 level and am very proud of that. Germany never approached me, so it was never an option. I am very happy to be playing for Turkey,' said the talent. 'I would certainly have listened if the DFB had approached me, but I haven't really been occupied with it.'
Kuntz
With only five appearances for the main squad of Juventus to his name, Stefan Kuntz doesn't find it strange that Yildiz was never approached by the DFB. 'After his goal, everyone will now say that he could have also played for Germany,' said the former coach of Turkey as an analyst for Bild. 'But I would be cautious in saying that the DFB has been asleep. Due to family ties, players are often inclined to play for Turkey.'

Moreover, a player who has only played a few matches for Juventus would not be considered for a call-up by Germany. Kuntz knows that a performance for the A-team had already been hinted at to Yildiz when he joined Young Turkey. 'The player wanted to make that step too, because he himself is sensible. That career path has been mapped out for the boy.' And now, this may still lead to a possible appearance in the European Championship in Germany, but for Turkey.

Updated: 11:11, 20 Nov 2023