Portugal made a big impression on Monday night. The 2016 European champion thrashed Luxembourg (9-0). This happened without Cristiano Ronaldo, which raises the question of whether the team is better off without the star player.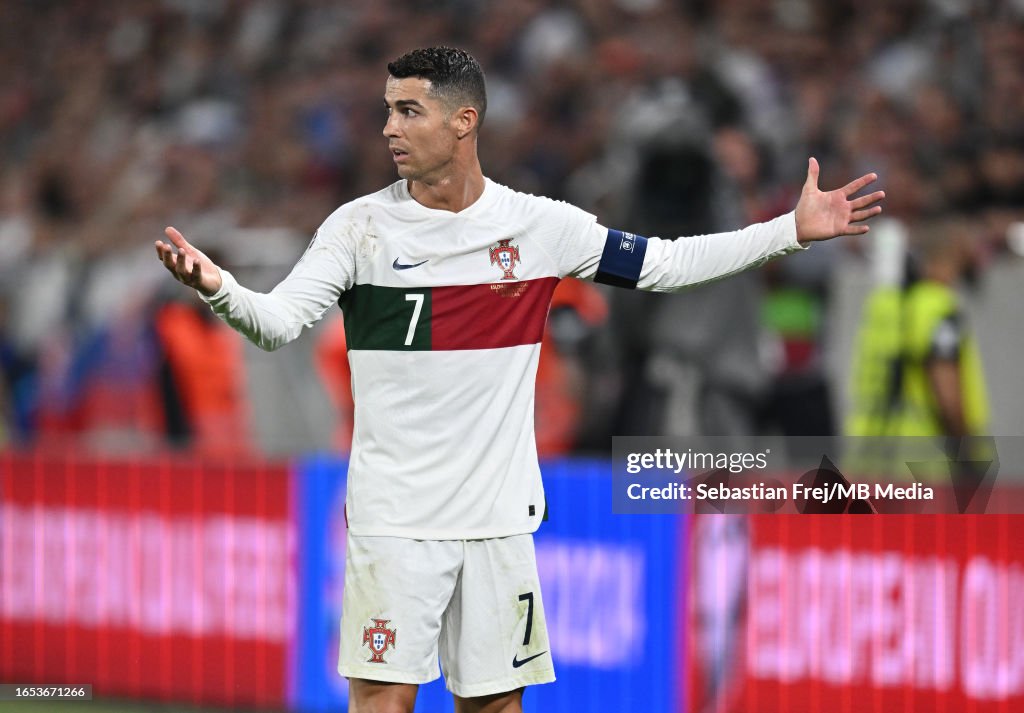 Embed from Getty Images
"This is the top contender for the European Championship," said Youri Mulder on Ziggo Sport. The analyst thoroughly enjoyed the play of the Southern Europeans. "Bernardo Silva, João Félix, Gonçalo Ramos, and the list goes on. Then you have that Manchester City boy, Rúben Dias, in the back, fantastic as well. I almost forgot about Rafael Leão. They are all stars."
However, the biggest star was not there. And Portugal benefited from it, according to Mulder. "The focus is always on him, but I thought during the European Championship: that team is done with him. They are stronger without him; they feel it. Just look at the pressing. Ronaldo doesn't do that anymore. He goes for personal success. He is the leader but gets all the attention. That can be disruptive."

The national team stands up for Ronaldo
Mulder saw an opportunity for Roberto Martínez, who stuck with Eden Hazard for a long time in Belgium. However, the coach himself is not inclined to stop Ronaldo, as he stated at the press conference. "No. We are not better without Ronaldo. Cristiano has his own way of working and is a very important player for this team. We don't need to compare him to anyone. His experience is of great value to us."

Even from within the player group, a case was made for the five-time Ballon d'Or winner. Danilo Pereira defended Ronaldo. "With Ronaldo, we would have achieved the same result. He would have also contributed with goals and assists. It's not his absence that allowed us to win by eight or nine goals difference."

Updated: 02:41, 12 Sep 2023