The Dutch national team is on course for the European Championship at halftime in the home match against Ireland (1-0). That's good news, but there is more than enough to criticize about the football played by the Orange team.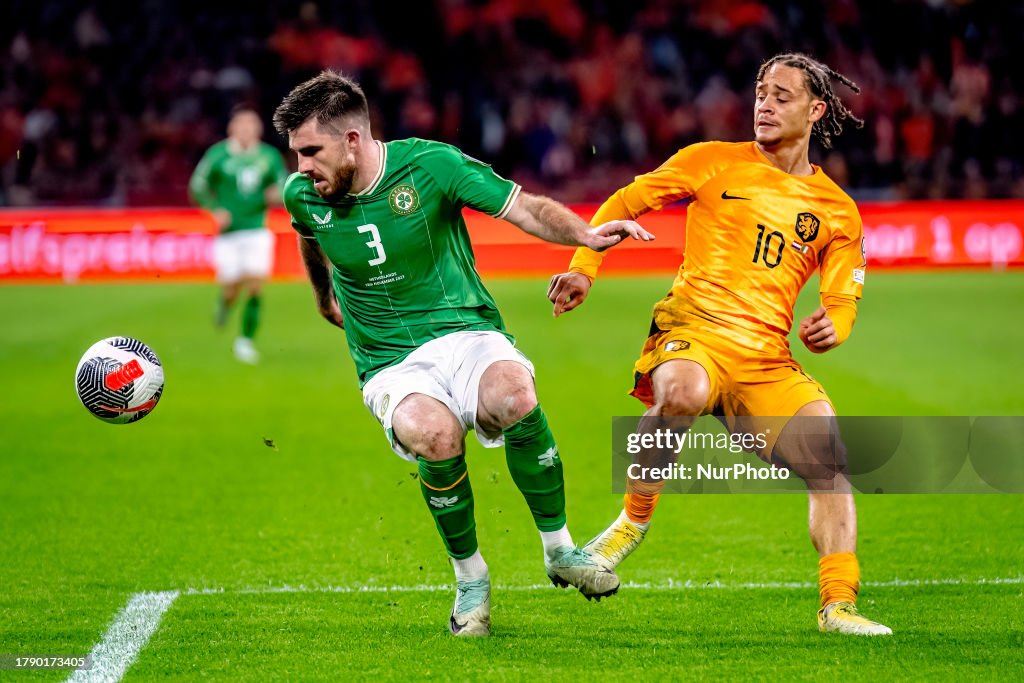 Embed from Getty Images
Wout Weghorst opened the scoring within the first quarter. The striker did so with an assist from Stefan de Vrij, who played a crucial role in the goal with a good move. Pierre van Hooijdonk considered the Inter Milan defender, along with Daley Blind, as the best player.
'A fantastic move. But I didn't feel that when Weghorst turned, he would go one-on-one with the goalkeeper,' reflected the analyst on NPO1.
Simons
Someone who didn't quite shine was Xavi Simons. The twenty-year-old forward is in fantastic form at RB Leipzig, but has yet to make his mark in the Dutch national team. According to Rafael van der Vaart, Simons is trying too hard to prove himself. 'We've seen this before with Seedorf. Outstanding at his club, but it always fell a bit short in the Dutch national team.'

According to Van der Vaart, the same applies to Simons. 'It's actually a bit too much. You know what I think of him, a fantastic player, but I haven't seen it from him in the Dutch national team yet. I think he puts so much pressure on himself that it hasn't worked out for him yet.'

Updated: 11:28, 19 Nov 2023