Lionel Messi has never scored in a World Cup qualifier against Brazil, but still, coach Fernando Diniz is cautious of the 36-year-old star player's qualities in the upcoming clash against Argentina tonight.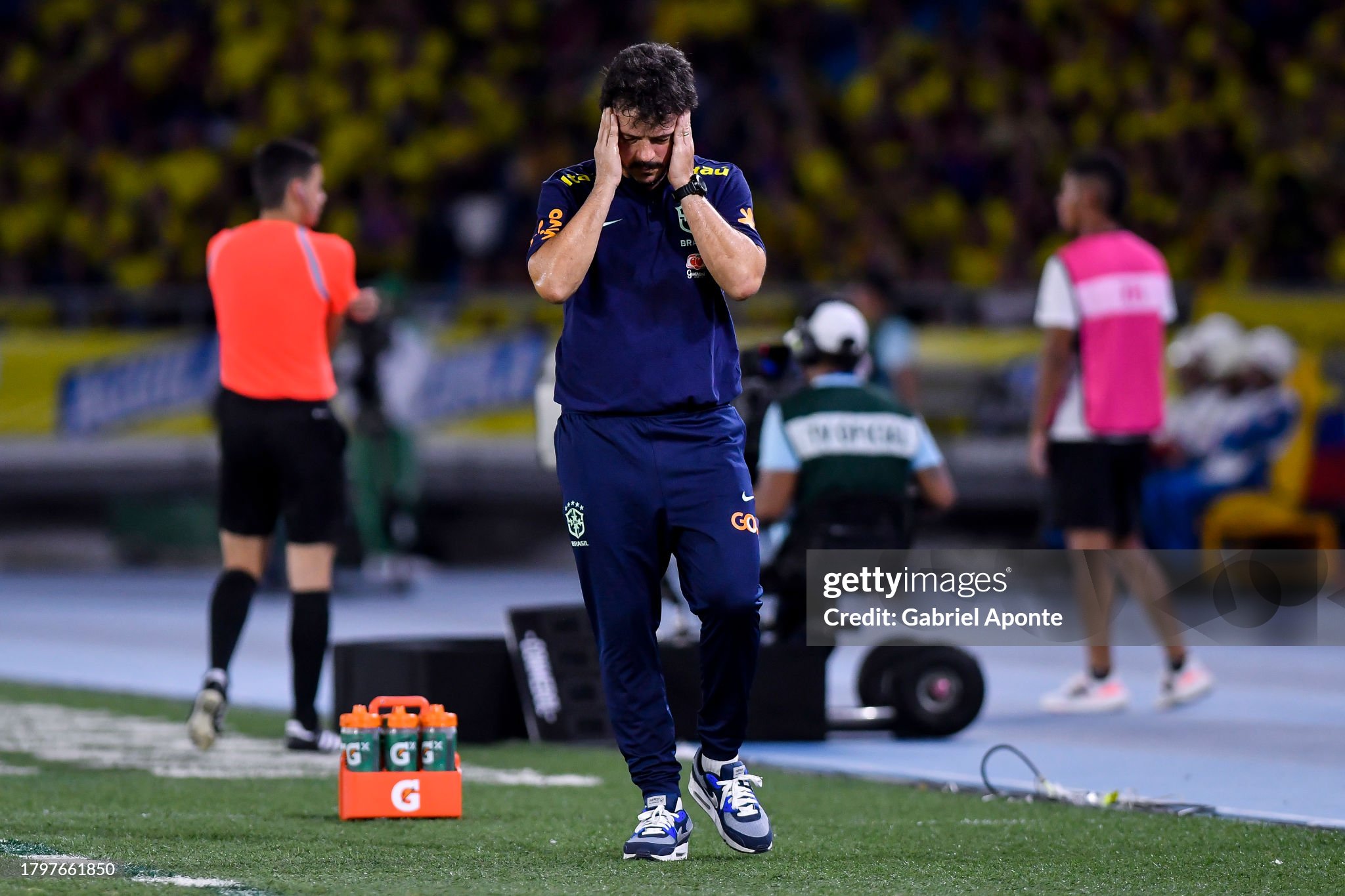 Embed from Getty Images
The classic South American international football match is always highly charged, but now the pressure to perform is even greater for Brazil. The five-time world champions lost their last two World Cup qualifiers against Uruguay (2-0) and Colombia (2-1) and must essentially win against Argentina to avoid falling out of the top six in the race for a ticket to the 2026 World Cup in Canada, Mexico, and the United States.
This crucial match is to be played in the iconic Maracanã without star players Neymar and Vinícius Júnior, both absent due to injuries. Argentina, however, can count on their big star Messi. The all-time top scorer traditionally finds it tough in World Cup qualifiers against Brazil. So far, he has only scored against the great rival in friendly internationals. He also did not score in the victorious 2021 Copa América final.

For Brazil, the match on Tuesday evening (local time) is an opportunity for revenge, but Diniz knows his team faces a tough task. "I hope we play well and that the fans create a great atmosphere. We are ready to play against a team that is one of the best in the world, if not the best. And they have been for a while, not just because they won the World Cup. They have players from top leagues, who are used to the spotlight."

And then there's Messi, who still commands respect even in the autumn of his career. "Of course, it's impossible not to worry about a player that great. We have our plan to limit his creativity, but it will obviously be difficult," Diniz said during a press event ahead of the match with Argentina, which saw its unbeaten home streak end last Friday in a match against Uruguay (0-2).

In the absence of Neymar and Vinícius Júnior, Brazil's creative sparks are expected to come from the Arsenal duo Gabriel Jesus and Gabriel Martinelli, Barcelona forward Raphinha, and Real Madrid striker Rodrygo. For Argentina, Messi may be joined upfront by his generational peer Ángel Di María, who announced last month that he will retire from international play after the upcoming summer's Copa América.

Updated: 03:25, 21 Nov 2023