Real Madrid stays on the heels of league leader Girona. Guided by the outstanding Brazilians Vinicius Junior and Rodrygo, the Madrid side secured a 5-1 victory over Valencia.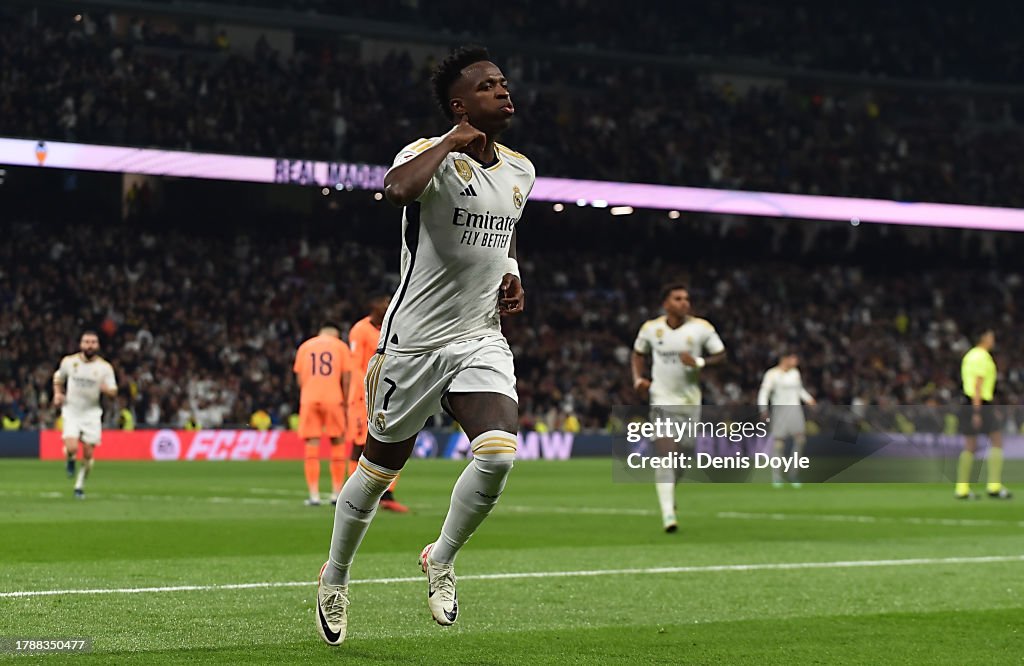 Embed from Getty Images
Real Madrid, witnessing Girona win again on Saturday afternoon, could not afford any missteps against Valencia. This determination seemed to be present in all players, as the home team took the lead after just three minutes. Right-back Daniel Carvajal beautifully volleyed home after a splendid opening from Toni Kroos.
From the first minute, Valencia was put under pressure, but the visitors still had a few chances. Striker Hugo Duro should have equalized but was thwarted from close range by Real goalkeeper Andriy Lunin, who replaced the injured Kepa Arrizabalaga.

Shortly before halftime, Real Madrid doubled their lead. Rodrygo delivered a precise cross to his compatriot Vinicius, and the forward decided to finish in a unique manner. Falling, Vinicius directed the ball into the net with his chest.

In the second half, Real Madrid aimed to seal the game as quickly as possible, and they succeeded. Four minutes after the break, Vinicius secured his second goal of the night with a fine move, and not long after, Rodrygo could also celebrate. The Brazilian capitalized on a careless pass from Valencia goalkeeper Giorgi Mamardashvili and made the most of the gift.

Not to be outdone by Vinicius, Rodrygo scored his second goal ten minutes before the end, assisted by substitute Fran García. Shortly before the final whistle, Valencia managed a consolation goal with Duro, but that was as far as the visitors could go.

With the victory, Real Madrid is now just two points behind league leader Girona, who won with Daley Blind in the lineup against Rayo Vallecano. Barcelona sits in third place and will be in action tomorrow against Alavés.

Updated: 12:31, 12 Nov 2023