Mason Greenwood's debut for Getafe on Sunday did not go unnoticed. The 21-year-old forward contributed to the victory over Osasuna (3-2), but also inadvertently caused some controversy. For that, coach José Bordalás apologized.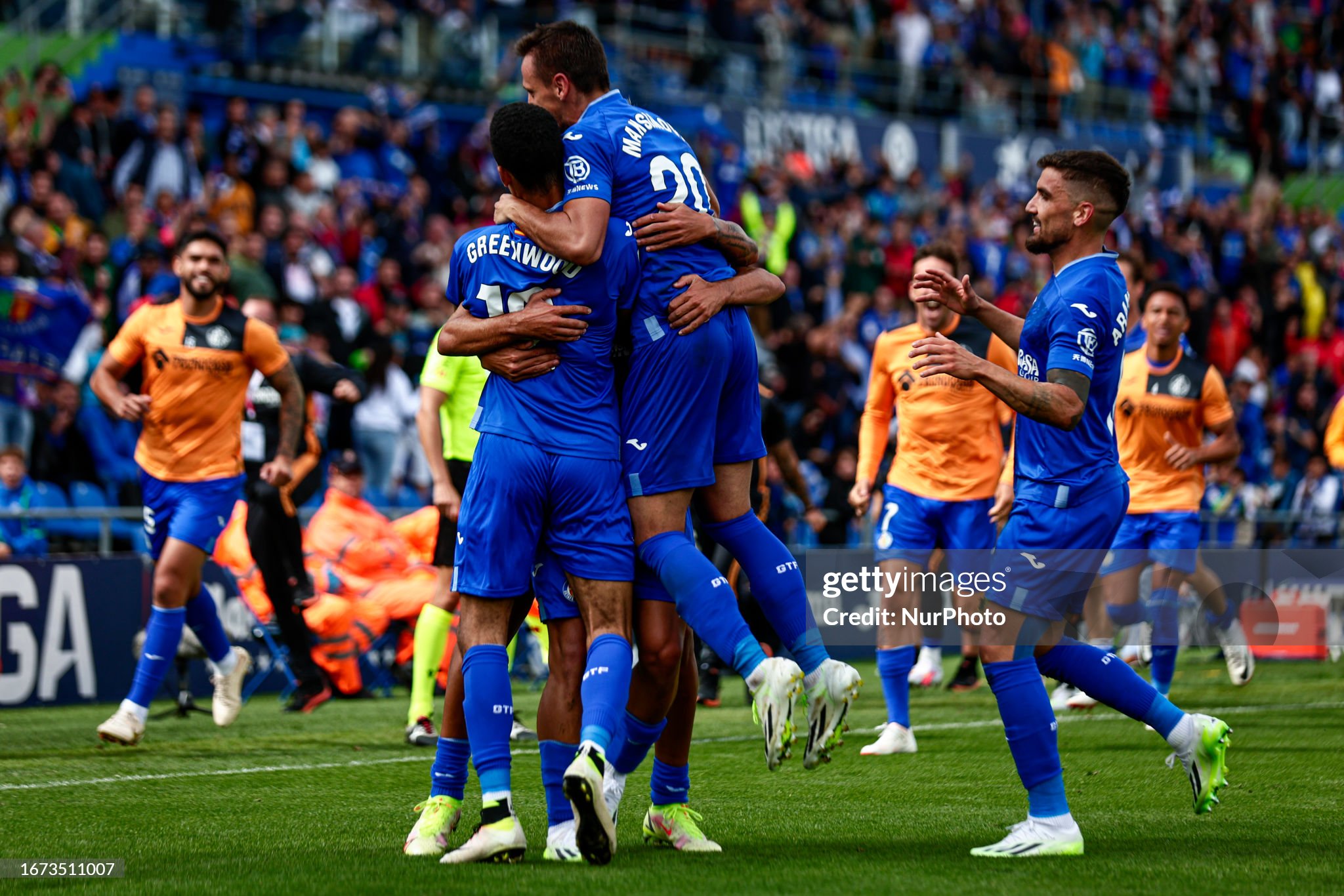 Embed from Getty Images
Greenwood is no longer suspected of domestic violence and rape and hopes to revive his career at Getafe. Jude Bellingham, now a player for Real Madrid this season, advised his compatriot to play in Spain as well. At least that was the interpretation of José Bordalás, but the Getafe coach has since backtracked.
'I discovered that wasn't the case,' the 59-year-old manager told the Spanish media. 'I'm sorry. Mason came for another reason. That was our interest. When they offered him, we were very interested. I wanted to clarify that; I had no ill intentions with that comment.'
'Greenwood, die'
Greenwood made his debut in the 77th minute wearing the Getafe shirt on Sunday. The home team's supporters cheered on the new signing, and the Osasuna fans also made their voices heard. From the away section, chants of 'Greenwood, die' were heard. This could result in a penalty for the club, as the official La Liga observer noted the chants.

It was also noticeable that Greenwood entered the field wearing Nike shoes. However, this doesn't mean the footwear was sponsored. The American sports brand had previously terminated the contract with the forward and felt compelled to comment. 'The statement still stands. Greenwood is no longer a Nike athlete.'

Updated: 10:59, 18 Sep 2023