After two consecutive league victories, Schalke 04 suffered another significant setback on Friday evening in the 2. Bundesliga. Against the promoted SV Elversberg, the fallen giant delivered a poor performance according to coach Karel Geraerts.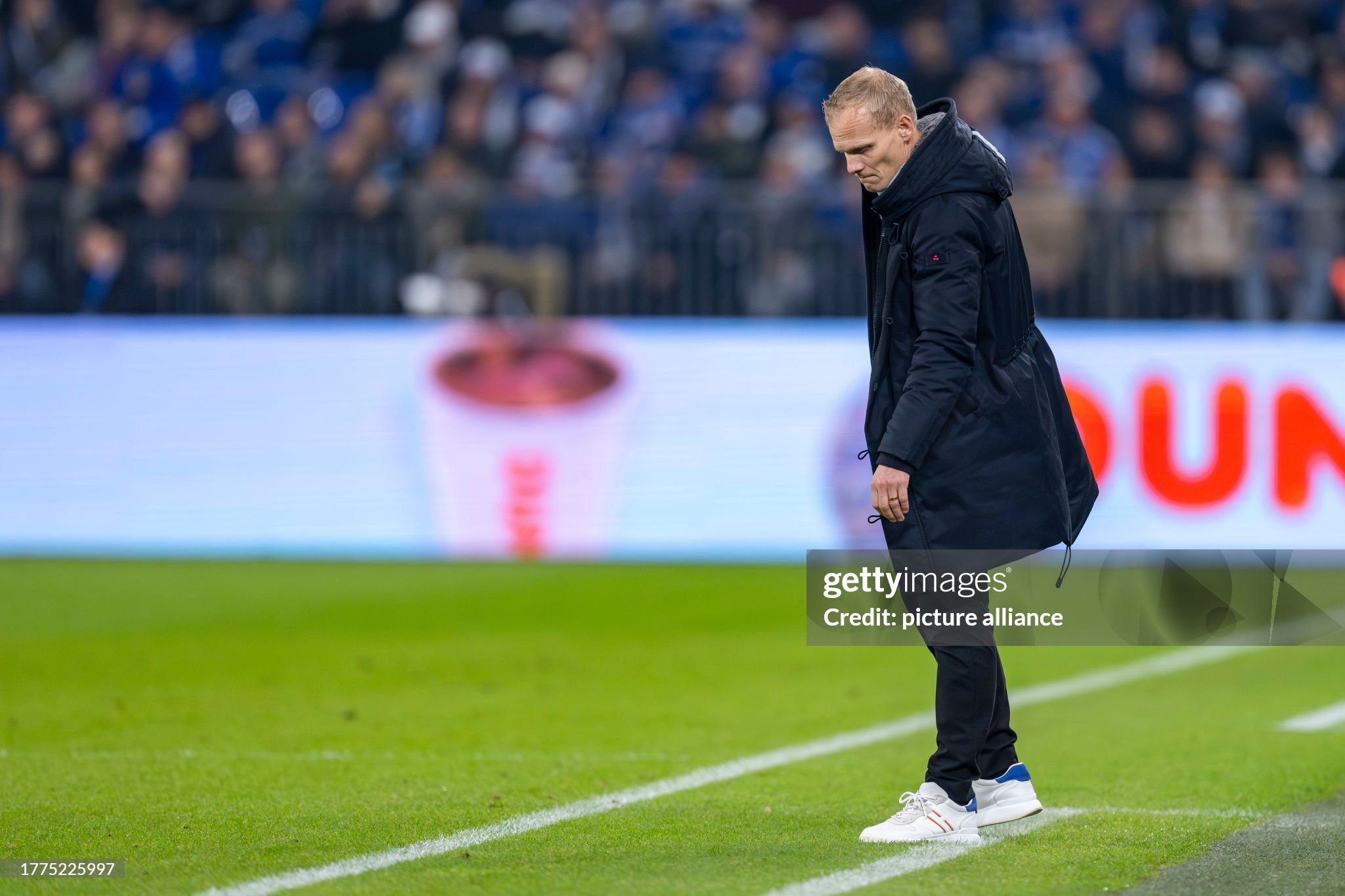 Embed from Getty Images
Geraerts was appointed as the new coach in October, succeeding Thomas Reis, and led Schalke to victories over Hannover 96 (3-2) and FC Nürnberg (1-2) after a disappointing debut against Karlsruhe (3-0). However, in his fourth league game, things went awry again. Against Elversberg, Schalke quickly found themselves 0-2 down, a blow they couldn't recover from despite a header from Kenan Karaman off a corner from Thomas Ouwejan.
Schalke dominated after the break, but the equalizer never came. Geraerts was not happy with his team's performance after the game. 'This was not the performance we wanted, this is unacceptable,' said the former coach of Union Saint-Gilloise on Friday evening in a conversation with Sky Deutschland. 'I am not pleased. We gifted them the first two goals, and my team's response came too late. It simply wasn't enough today.'

Goalkeeper Justin Heekeren had a tough night. The 22-year-old German had to step in unexpectedly because veteran Ralf Fährmann suffered an injury during warm-up. Within twenty minutes, Heekeren was beaten twice. 'It's very bitter when you're thrown in at the deep end and concede two goals in that manner. Of course, I would have liked it to be different, but there was nothing I could do. You have to make the best of it.'

Thus, Schalke remains near the danger zone of the 2. Bundesliga, while, given its stature, it should be aiming for promotion. However, the gap to the top clubs is already more than ten points. The seven-time German champions appear to have to resign themselves to another year at the second level, having returned to the Bundesliga in 2022 after their first relegation.

Updated: 11:26, 11 Nov 2023