Roger Schmidt is under considerable pressure at Benfica. The Portuguese club lost to Real Sociedad on Wednesday, which means they are now out of the Champions League. On Sunday, league leaders Sporting Portugal will visit. That could turn out to be a crucial match for Schmidt.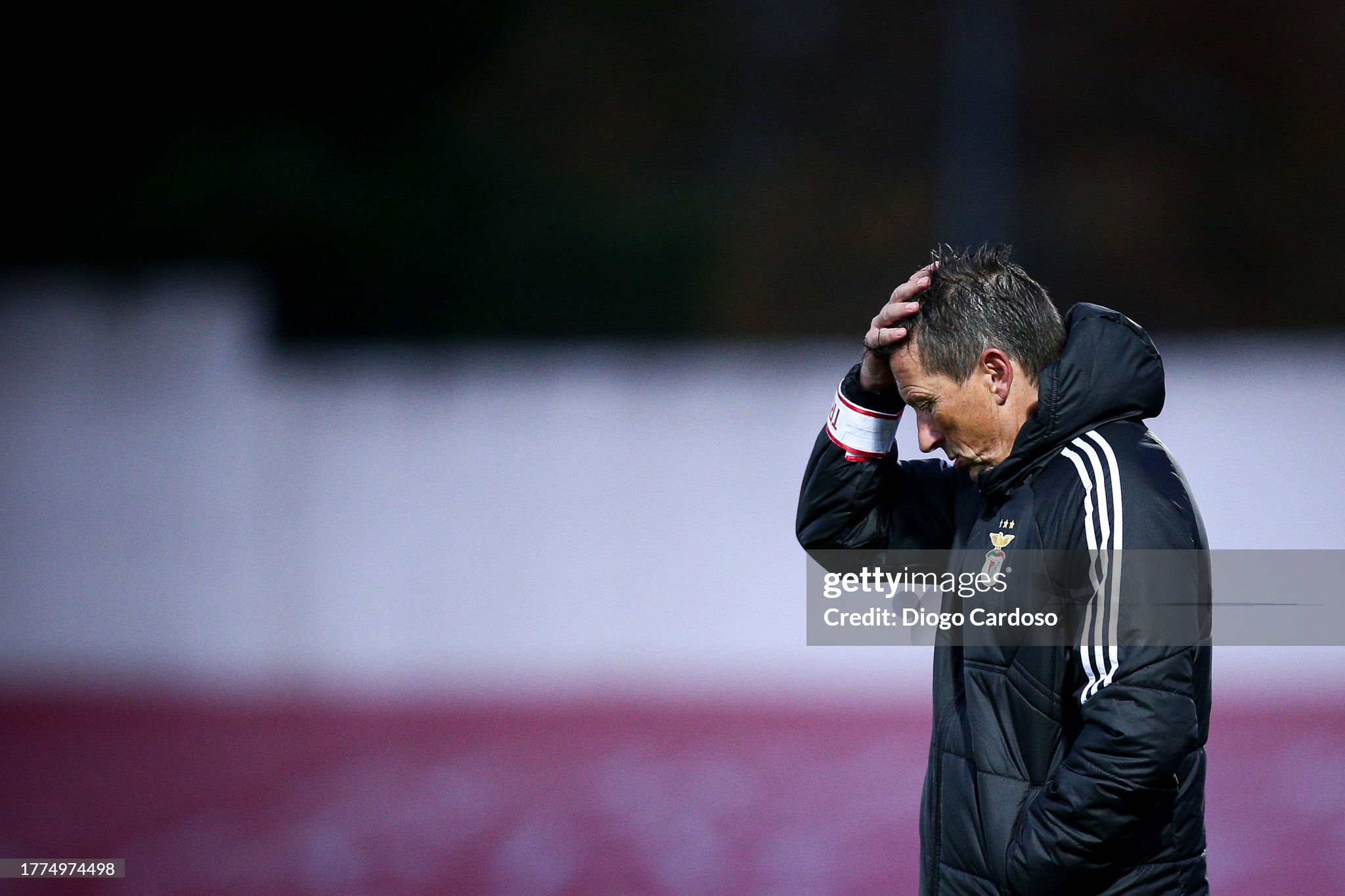 Embed from Getty Images
Schmidt's journey at Benfica proves how quickly things can change in football. In his first season, everything he touched seemed to turn to gold. The German coach led the club to the national championship and the quarterfinals of the Champions League. Now, the situation is different. Benfica also lost their fourth group match at Sociedad and are thus already eliminated. In the league, Sporting has three more points.
Schmidt was the first to admit on Wednesday evening that his team's performance against Sociedad was not good. "Almost everything went wrong. Sociedad deserved to win. They were better than us in every aspect. This game, and the previous one, were not good on our part. We're out, and that's disappointing."
The coach also looked at himself. "The match was pretty much decided by halftime. I am very disappointed. As a team, we were not ready for a match at this level. That's my responsibility, and we will need to think about our approach. I need to prepare and motivate the players. Looking at our performance today, I have failed in that respect."
Solving Issues
Schmidt dodged the question of whether his future is heavily dependent on the clash against Sporting. "You can answer that for yourselves." The newspaper A Bola did just that. "Roger Schmidt will have to solve this, or Benfica will look for a solution for Roger Schmidt."

The newspaper criticized the 3-4-3 system that Schmidt introduced. "The organization is not right, and Schmidt tries to hide the lack of fighting spirit in his team by placing players in the wrong positions. João Neves is not a winger and by choosing him for this position, you lose a good midfielder. This system change might work domestically, but it leads to a debacle at the European level."

Ángel Di María, however, disagreed with the criticism of his coach. The veteran took a look in the mirror. "The management and coach are not to blame here. It's us, the players. The responsibility is ours. We're out because we've been behind the facts since the beginning of the group stage."

Updated: 10:34, 9 Nov 2023