Álex Grimaldo is one of the revelations in the Bundesliga. The left-back for Bayer Leverkusen has scored an impressive six goals in his first eleven matches. Three of those goals were from outside the penalty area. In the recent history of the German league, only one player has done better.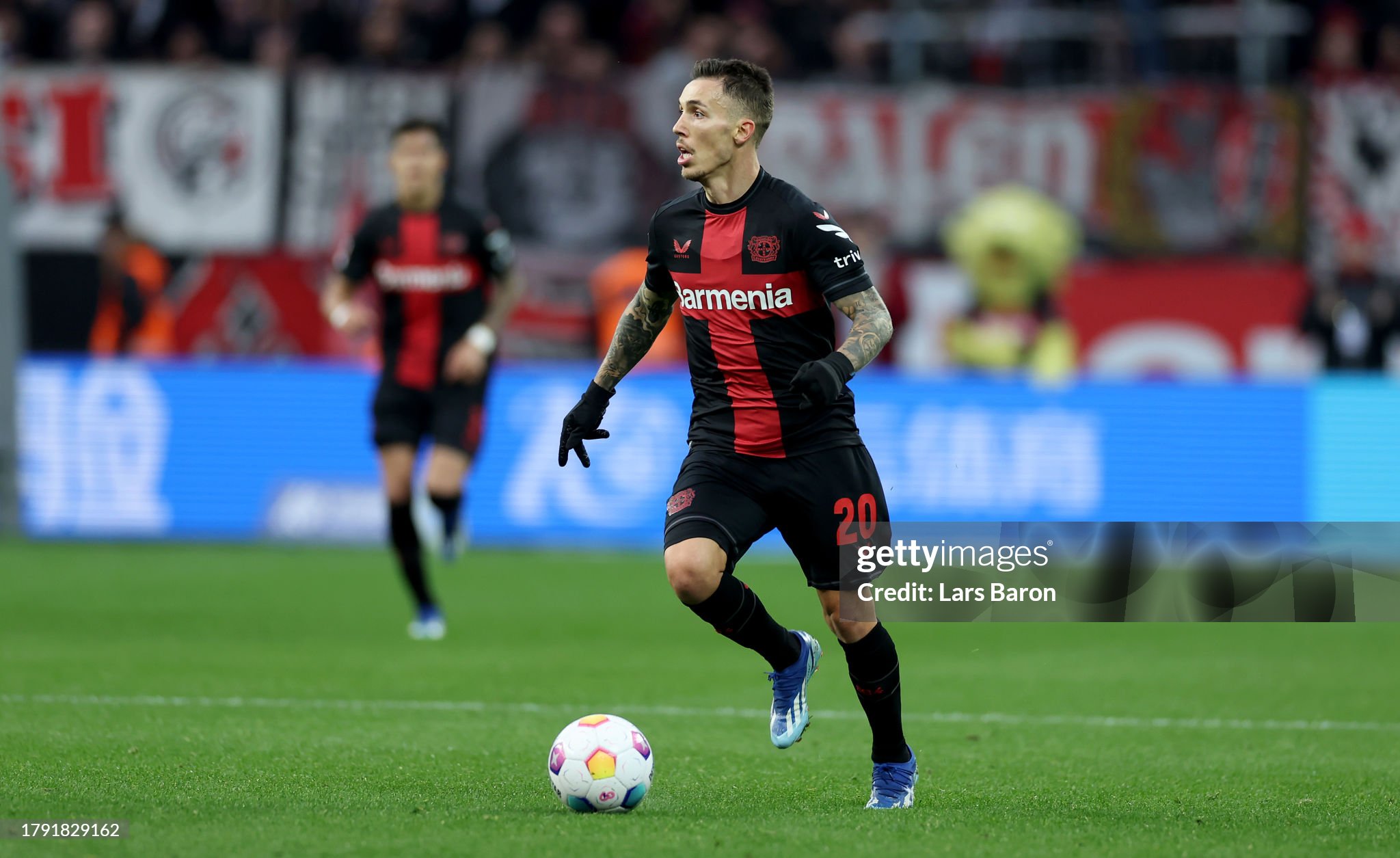 Embed from Getty Images
Grimaldo made the switch from Benfica to Leverkusen last summer, which currently leads the Bundesliga standings in a surprising fashion. This is partly thanks to the Spanish addition. Grimaldo is also benefiting from his strong start personally. National team coach Luis de la Fuente has called him up for the closing matches in the European Championship qualification for the first time.
Three of his six goals in the Bundesliga were scored by Grimaldo, a recognized free-kick specialist, from outside the penalty area. The 28-year-old left-back achieved this feat against 1899 Hoffenheim last Saturday as well. Jan-Niklas Beste also scored three times from outside the penalty area in his first eleven Bundesliga matches. In recent history of the league, only one player managed to do it four times.
Van der Vaart
Since Opta started keeping statistics from the 2004/05 season, no one has performed better in this regard than Rafael van der Vaart. In the Hamburger SV jersey, the Dutchman scored four goals from outside the penalty area in his first eleven Bundesliga matches in the 2012/13 season.

Updated: 03:02, 14 Nov 2023