This year marks thirty years since Olympique Marseille won the Champions League. The French top club achieved this by defeating the illustrious AC Milan, featuring Frank Rijkaard, Marco van Basten, and Ruud Gullit, in the final. On Tuesday evening, two main characters will see each other again for the first time.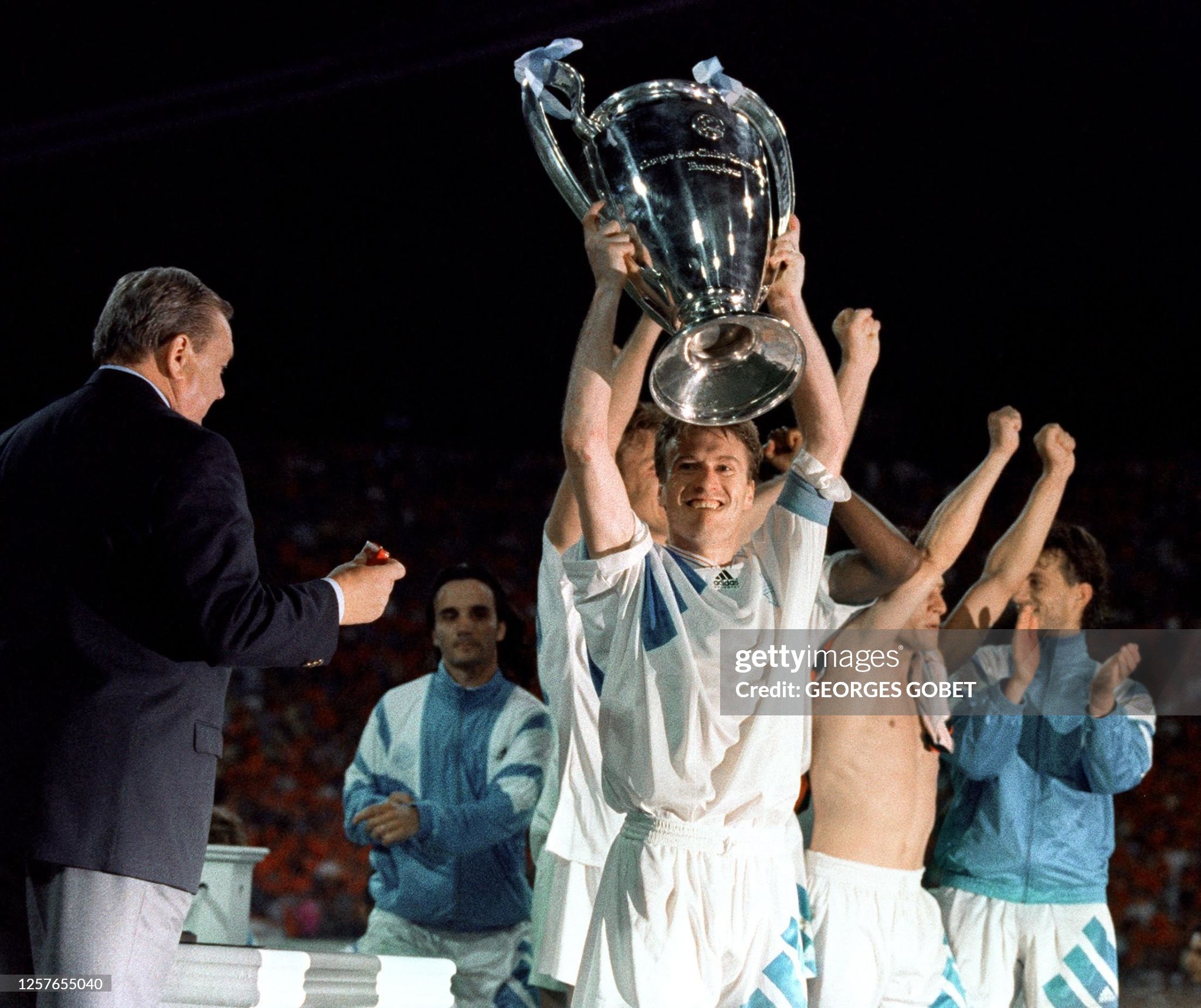 Embed from Getty Images
With the dismissal of head coach Hansi Flick, Rudi Völler will be in the dugout for Germany as interim coach for a single game. Die Mannschaft is visiting France. That team is led by Didier Deschamps. And he just happens to be an old acquaintance of Völler.
Deschamps and Völler were both starters during the Champions League final in 1993. Deschamps was the leader in the midfield, also the captain, while his counterpart played as a forward. Together, they managed to defeat Milan.

After all the successes, dark times quickly followed for Marseille. Due to a bribery scandal, the league title for that year was taken away by the French association, and a year later the club was relegated to Ligue 2. In 1994, this was reason enough for both Deschamps and Völler to seek their fortunes elsewhere. The Frenchman moved to Juventus, while the German went to Bayer Leverkusen.

Since then, their paths haven't crossed. Deschamps confirmed this on Monday leading up to the friendly match at Signal Iduna Park in Dortmund. 'It feels like my youth. Oh, so long ago too. I don't think we've met since then.'

'Rudi was a fantastic goalscorer,' the national coach spoke highly of his former teammate. They got along well, he confirmed. 'He had the drive and dynamism on the field, which he now has off of it. He had a certain joie de vivre about him. He's someone I've always greatly appreciated. I'm really looking forward to seeing him again on Tuesday.'

Updated: 11:05, 12 Sep 2023