Wolverhampton Wanderers has revisited a statement by City manager Pep Guardiola from an earlier press conference after the home victory over Manchester City. The Spaniard could not recall the name of Saturday's match-winner at that time.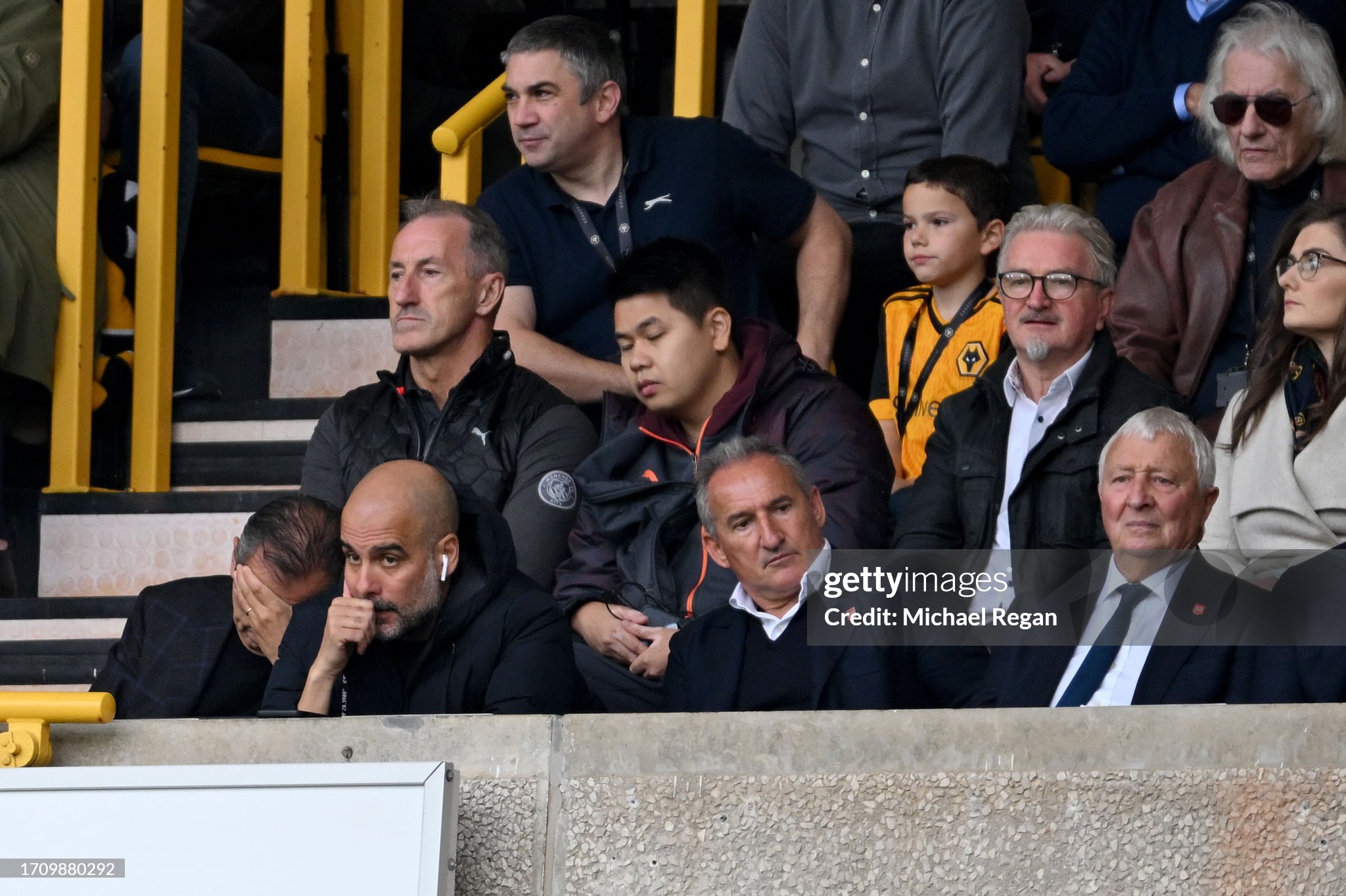 Embed from Getty Images
That Hwang Hee-chan precisely scored the 2-1 for Wolves caused extra smiling faces at the home club. Guardiola, in the run-up to the match, discussed the offensive power of Wolverhampton but could not recall the name of Hwang at the time and subsequently referred to him as 'The Korean Guy'. Wolves' social media team revisited Guardiola's statement after the South Korean's goal.
Guardiola showed his sporting side after the first league defeat of this season. "I want to congratulate Wolves, they deserved this victory," he told the BBC. The Spaniard served a one-match suspension and watched the match at Molineux Stadium from the stands: "We created enough chances ourselves, but we had a lot of trouble with Wolves' counters. They played those moments very well with their speed."
No Worries
Guardiola sees no connection between the midweek defeat in the League Cup against Newcastle United and City's first loss of the season in the Premier League. "They were two totally different matches. We were really much better against Newcastle than today. Now we need to refocus on the next match," said City's manager, who will face RB Leipzig (Wednesday) and Arsenal (Sunday) next week.

City were without several players on Saturday, including Kevin De Bruyne, Rodri (suspended), Bernardo Silva, and John Stones. "I expect Bernardo back soon, and John's return will not be long in coming. We will have to wait and see which players will be available for the upcoming match against Leipzig," said Guardiola, who after six consecutive wins in the Premier League saw the winning streak end at Wolves. The last league defeat dated from May 28 against Brentford (1-0), on the last matchday of last season.

Updated: 08:00, 30 Sep 2023