Mohamed Salah is doing exceptionally well this season at Liverpool. In the English media, superlatives fall short to describe the performances of the Egyptian.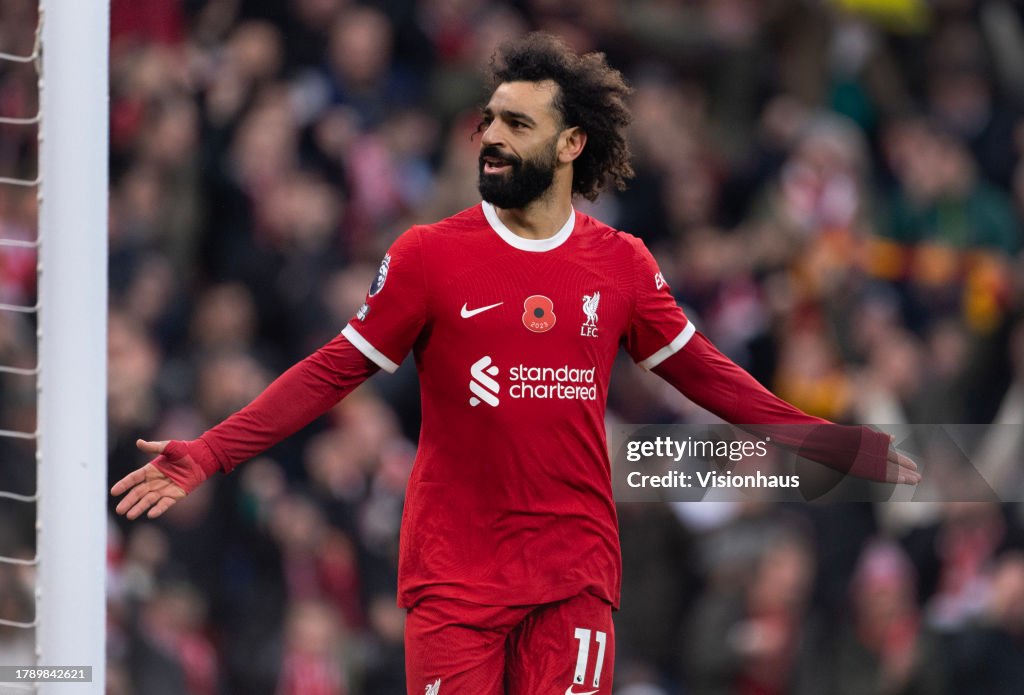 Embed from Getty Images
In the 3-0 victory over Brentford, Salah scored his ninth and tenth goals of the Premier League season. Only Erling Haaland (Manchester City) has scored more, with thirteen goals. By scoring on Sunday, Salah became the first player ever to score in each of the first six home games in the Premier League.
Brentford coach Thomas Frank praised the forward, who now has 200 goals to his name in England. "Mo Salah receives a lot of compliments, but I don't know if they are enough. I think he might be the best player in the Premier League now. In terms of goals and assists, what a level. He must be one of the best attacking players in the world. Not just top ten, but top three."

"At the end of his career, he will have more records than the national library of England," The Telegraph, a British media outlet, also expressed jubilation. "Brentford was looking for a fourth consecutive victory in the Premier League, but records at Anfield are now reserved for Mohamed Salah," wrote The Guardian.

"Two goals against Brentford had a certain predictability, but knowing Salah's threat and stopping him are very different things," noted The Independent. "There is a certain normality in his genius. For the fifteenth consecutive league game, the Egyptian king of Anfield reigned. He scored for the sixth consecutive time this season, and only Alan Shearer, Les Ferdinand, and Thierry Henry have started a Premier League campaign in the same way. It's not the first time Salah finds himself in elite, esteemed company."

"Extraordinary, just an extraordinary player," was Liverpool coach Jürgen Klopp's verdict on Salah's current form. "He played a superb game, and we all know how difficult that is against these three tall center-backs."

After the international break, Salah faces a significant challenge to continue his form. Then, on Saturday, November 25, the Premier League runner-up will visit the league leader, Manchester City.

Updated: 10:53, 13 Nov 2023