Ten months after his spot in the World Cup squad, Jeremie Frimpong can finally prepare for his return to Oranje. During the previous three international breaks, national coach Ronald Koeman consistently overlooked the Bayer Leverkusen wing-back.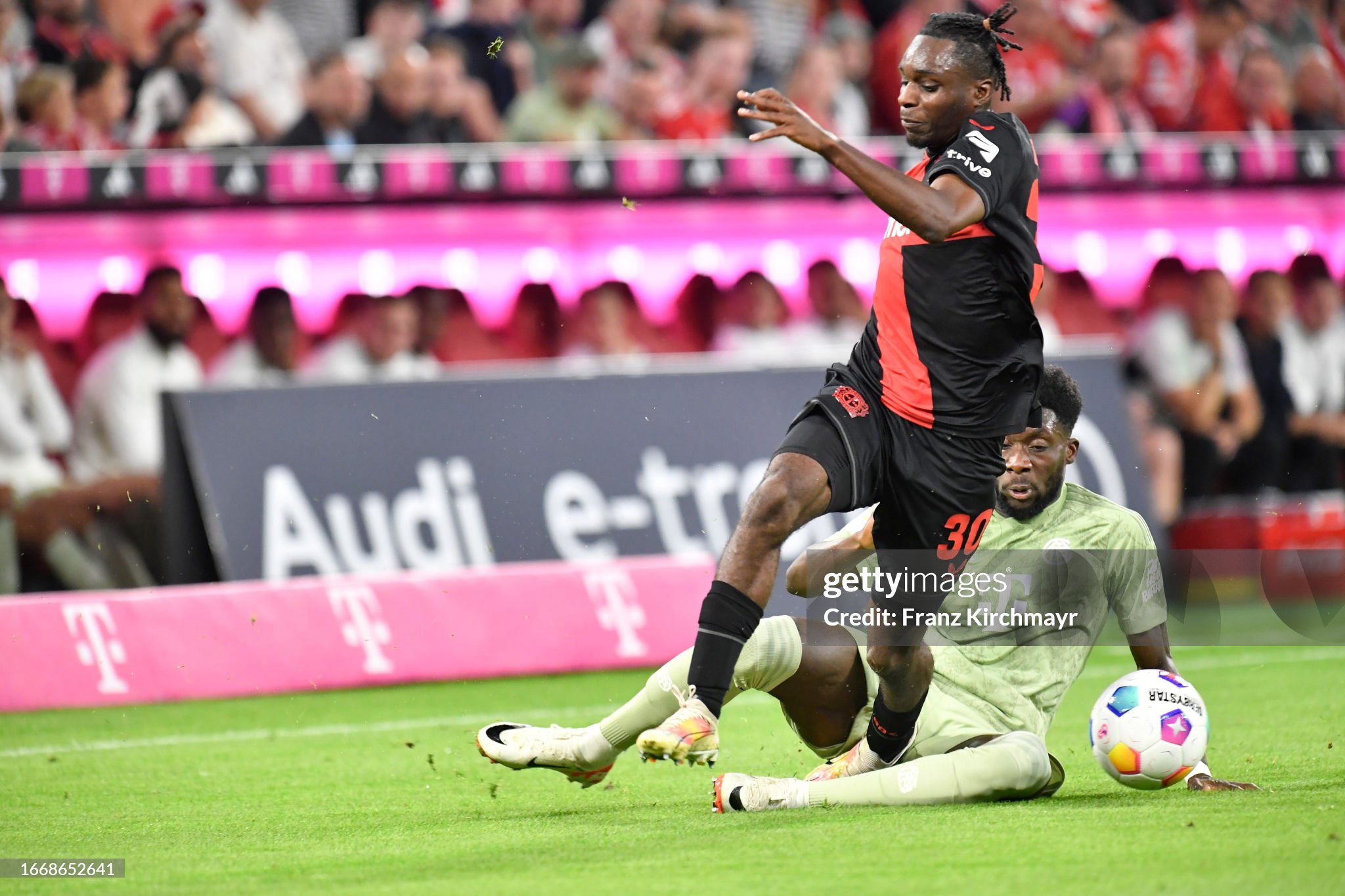 Embed from Getty Images
As a result, Frimpong is still awaiting his debut as an international player. The 22-year-old from Amsterdam has been impressing in the Bundesliga for quite some time since Leverkusen acquired him from Celtic in January 2021, but that hasn't been enough to earn playing time in the Dutch national team. During the World Cup in Qatar, Louis van Gaal had no reason to substitute Denzel Dumfries, and under his successor Ronald Koeman, Frimpong wasn't even included in the squad once more.
This caused quite a surprise, given that over the past two and a half years, Frimpong had scored ten goals and provided sixteen assists in the Bundesliga. However, in March, when discussing his performance, Koeman stated that he didn't think the offensively-minded wing-back fit into the 4-3-3 system he wanted Oranje to play in. 'He's more of a right-winger than a right-back,' Koeman explained. 'He hasn't played enough matches in a four-man defense. In particular, his defensive abilities raise doubts in my mind.'
And so, in the 4-0 loss in the European Championship qualification match, in the absence of Dumfries, it wasn't Frimpong but Jurriën Timber who started as the right-back. After that, the Internazionale right-back returned to the team, but Frimpong's absence continued to be a topic of discussion. For instance, the former youth player of Manchester City declined an invitation from the Dutch U21 team for the European Championship, which earned him a reprimand from Koeman.
Punishment
In September, Frimpong was again missing from the Dutch national team squad, even though Koeman decided to resume the European Championship qualification campaign with a 3-4-3 formation. This formation suits the Bundesliga sensation perfectly, but he was not summoned to Zeist as a penalty for declining the Dutch U21 invitation. 'We believe he should always be available,' the head coach explained the decision. 'It's your duty as a player to represent any team you're called for.'

Despite these issues, Frimpong remains determined to make his debut for the Dutch national team, although he could also choose to play for Ghana. 'Of course, I still see myself playing under Koeman. The Netherlands is my country; I played for the youth teams when I was young, and I stand by my choice.' That decision might now finally be rewarded if Koeman indeed calls him up for the European Championship qualifiers against France and Greece. Then, Frimpong can finally make his debut.

Updated: 02:27, 22 Sep 2023