Fredrik Aursnes is really enjoying his time at Benfica, the club that acquired him in August 2022 from Feyenoord. The 27-year-old Norwegian is performing well at the champions of Portugal, and English clubs have taken notice. However, Aursnes remains level-headed about it.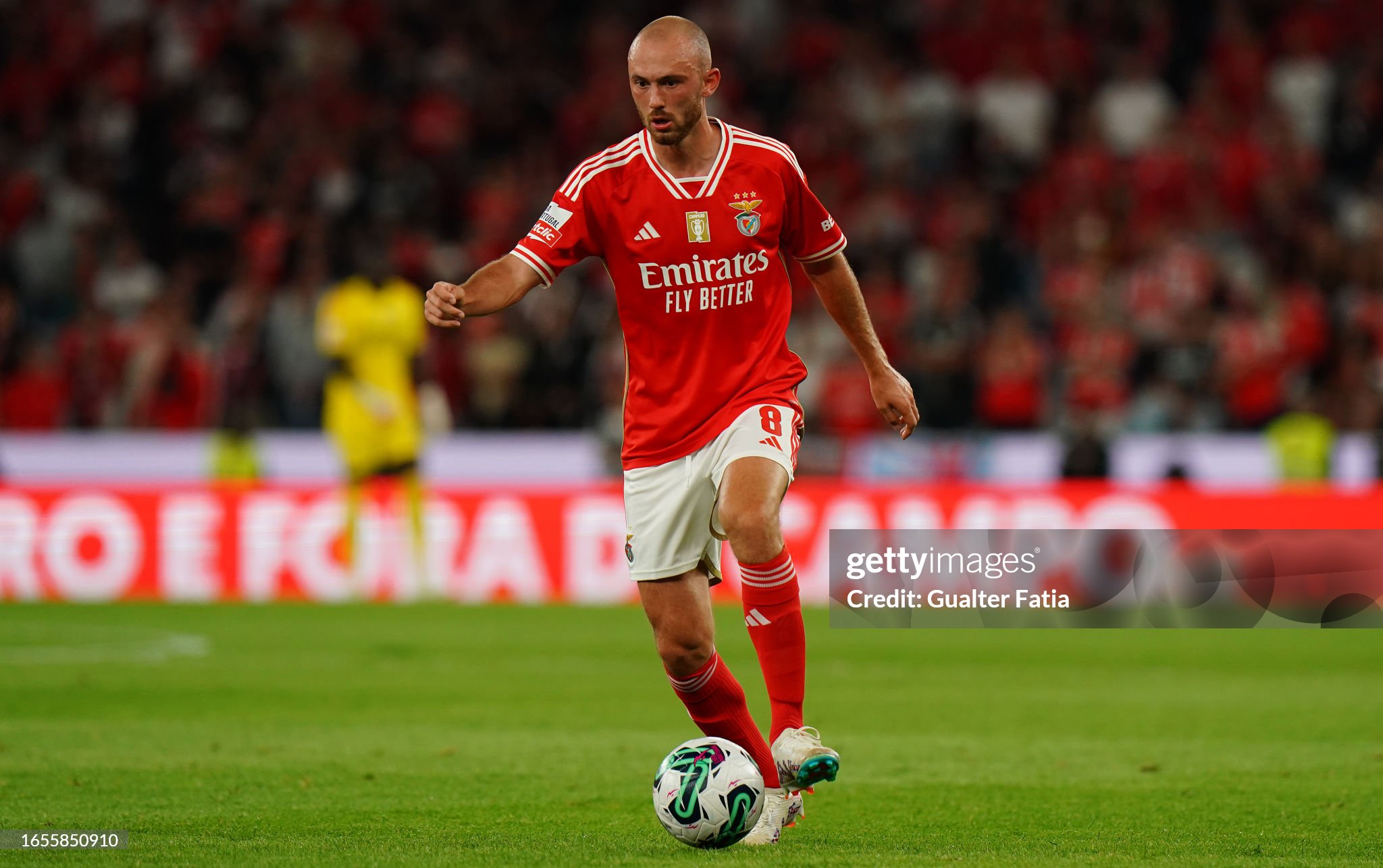 Embed from Getty Images
For Aursnes, the international break is also a moment to reflect on his performances. In an interview with Norwegian TV2, the midfielder discusses the journey he's been on. In Norway, the rumors surrounding Aursnes were a topic of conversation this summer. Portuguese newspaper Record reported that Aston Villa had shown concrete interest in the central midfielder. The English mid-table club even considered triggering his release clause of around 48 million euros.
Had Aston Villa pursued further, there's a good chance Aursnes would have stayed in Lisbon. 'I don't think it would have been tempting, no,' says the former Feyenoord player, who has become a key figure for Roger Schmidt. The German manager eagerly utilizes the versatility of the new addition. Last season, Aursnes not only played centrally in midfield but also on the left of midfield and in the final stages of the season as a right-back. In three of the four league games this season, he was again the left-back. In Portugal, aspects of Aursnes's game that were unknown in Norway have come to light.

Aursnes: 'I enjoy playing in new positions and always approach them with an open mind. Playing in various positions has its pros and cons. I'm simply very happy at Benfica, and money means little to me. Right now, there's nothing I can imagine that would make me leave Benfica.'

Aursnes is also a regular starter for the Norwegian national team. The Norwegians play a European Championship qualifying match against Georgia in Oslo on Tuesday evening, looking to make amends in Group A. Scotland, with a perfect record after five matches, is the surprise group leader.

Updated: 10:46, 13 Sep 2023