Lazio coach Maurizio Sarri compared his team's match against Feyenoord with the upcoming match of AS Roma in the Europa League, and this did not sit well with the coach of the Romans. José Mourinho responded to Sarri's comments.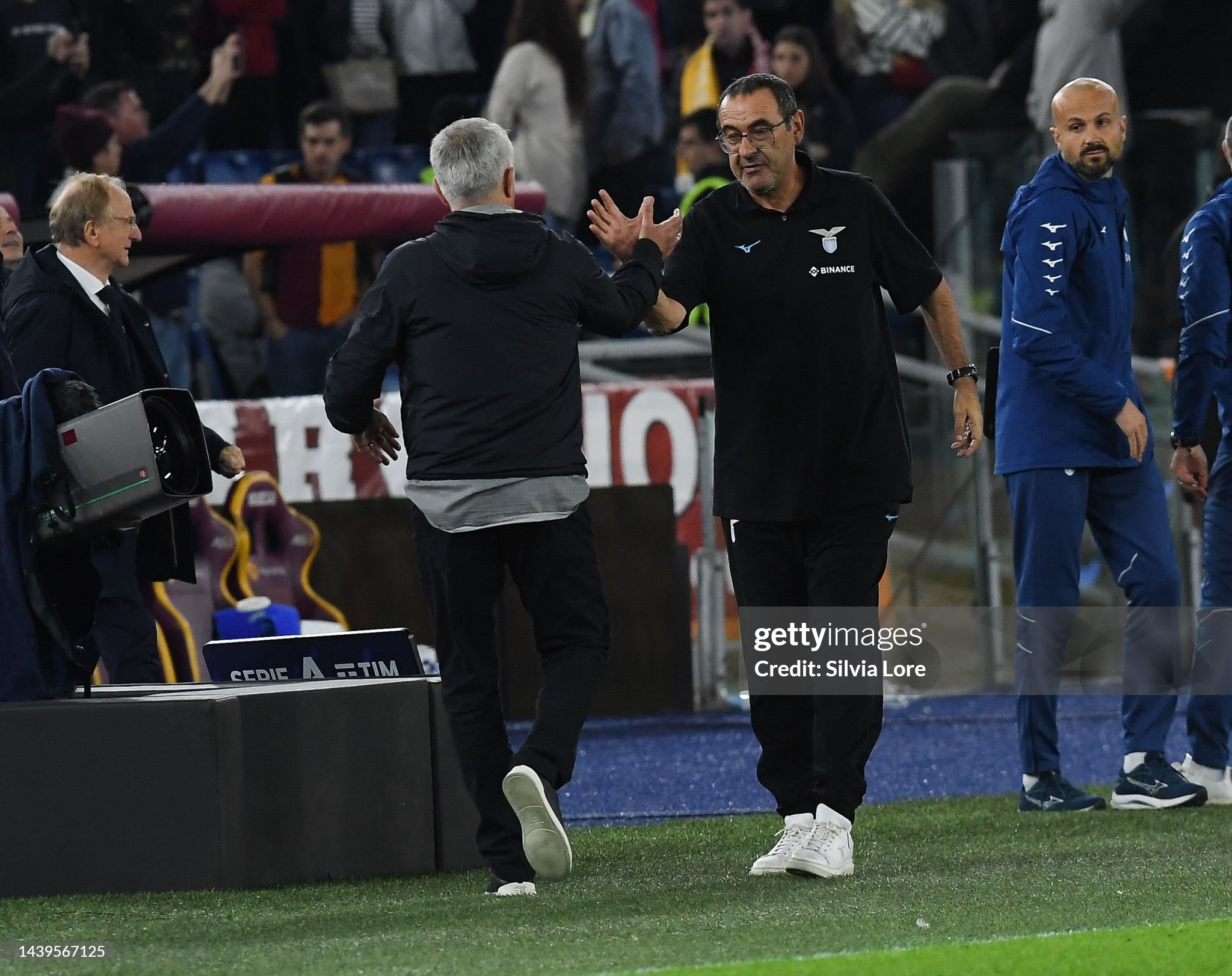 Embed from Getty Images
The Italian coach suggested that Lazio was in for a tough battle against Feyenoord and opined that, in comparison, Roma was going to play a friendly match against Slavia Prague. Hoping to provoke a reaction, Italian journalists confronted Mourinho with the statement, and the Portuguese did not disappoint.
"I think if someone should feel offended after that remark, it's Slavia Prague. Not me. He makes it seem as though Slavia Prague has no quality. I always respect my opponents. Perhaps this is the difference in mentality between a coach who has won 26 titles and a coach who has barely won anything. You have to take every duel seriously, no match is just a practice game."

Roma, after three matches, is still perfect in Group G, which means the club could secure a place in the next round as early as Thursday evening. Mourinho, however, will not be present against Slavia Prague, as he is still suspended following his tirade directed at referee Anthony Taylor after last season's lost Europa League final.

Updated: 11:00, 9 Nov 2023